THE place to go on the net to find information on Jewish actors and actresses, as well as musicians, sports figures, and other celebrities, is Jewhoo!
Here are a couple more places to visit...
Archives
Film Festivals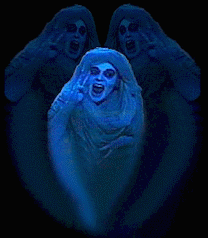 Fiddler on the Roof -- Even after all these years, this one's still like buddah. Golde's my favourite.
The Chosen -- Rod Steiger and Maximilian Schell almost took my mind off Robby Benson ... almost. When that boy cries he'll tear your heart out.
Schindler's List -- 'Nuff said.
A Stranger Among Us -- I know, I know. This is a cheezy cop flick with Melanie "Nails-on-a-Chalkboard" Griffith. Right. BUT, it gives such a respectful portrayal of Hasidism, and it doesn't go for the cheap happy ending, so it gets a special place in my heart. PLUS, Eric Thal, who plays the main Hasid, is FINE FINE FINE!
A Life Apart -- Gorgeous documentary on Hasidism. My favourite bit is a woman named Zeldy saying she watched TV for the first time in the hospital and couldn't figure out how people can do it all day without becoming mentally ill. (Hey Zeldy ... they DO become mentally ill!)
Europa, Europa -- Brilliant true story of a Jewish boy who pretends to be a Hitler Youth to escape the camps. It helps that he is extremely fine and naked for a good portion of the movie.
Playing for Time -- The story of the Auschwitz women's orchestra, with brilliant performances by Vanessa Redgrave and Jane Alexander.