-- Jews Who Don't Know How to Behave
This month: Dr. Laura Schlessinger! America's most intolerant, judgmental, homophobic, glass-house living, stone-throwing purveyor of bad advice.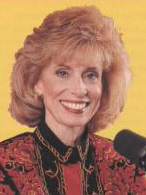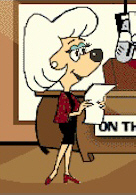 Separated at birth???
NOTICE: Dr. Laura is such an awful, evil WITCH that she will stay up here indefinitely.


One can sum up any Jewish holiday very simply ... They tried to kill us; they didn't succeed; let's eat.
If you are Jewish ... if you have Jewish ancestry ... hell, if you walked PAST a Jew in the street, you know how important food is to Jewish people. I am about to lead you to the Jewish Food Promised Land. Take a deep breath and CLICK!
THEY HAVE MORE THAN 7,000 RECIPES, including more than 20 for chopped liver alone!
GESHMAK!

Click HERE to read about some good BOOKS ...